Urgent is Dedicated to Saving NYC Shelter Animals
"Urgent" was created to help advocate for NYC's Death Row Dogs and Cats. What started as a desperate attempt to save some dogs turned into an enormous community of caring people, just as outraged as we are.
Together, we are fighting to reform the NYC shelter system and save the thousands of adoptable animals being needlessly destroyed each year.
The battle is long and the list of casualties continues to climb but we will not give up… not until there are none. 
Click here to learn more about Urgent
.
Urgent Pets on Death Row – The Story
Urgent Pets on Death Row – Help
Please only contact Help Desk if you are interested in adopting or fostering.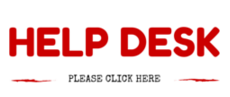 Click here for Dogs Help Desk
Click here for Cats Help Desk
Help us keep our dogs safe, and keep our threads open to public comment, by encouraging interested parties to reach out to our HELP DESK. All other inquiries should be directed to the Contact Us at the bottom of the page.
Urgent PSAs
Below are links to some of our most viewed topics.